Welcome to Lammsjön Relax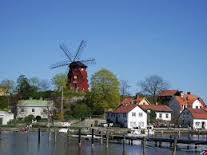 The idea of ​​renting out our guest cottage
for 1-2 people comes from an old ntension
of serving a cozy cottage with inspiration.

We also for many years had a cafe out in the nature ,
but after the 2019 season, we decided to close down
the cafe after more than 10 wonderful summer seasons.

We are centrally located close to the
motorway/Utflyktsvägen in wonderful nature,close
to bath and close to Stockholm,Vagnhärad,
Trosa and Nyköping with SKAVSTA Airport.